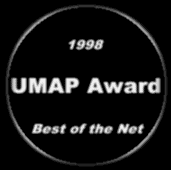 This website is the winner of the

UMAP Best of the Net Award
presented to exceptional martial art websites
---
---
TOPICS ON TAIJIQUAN (TAI CHI CHUAN)
RELATED TOPICS
---
If you have questions, please e-mail Sifu Wong Kiew Kit stating your name, country, and this webpage for reference.
Questions without the writer's name, country and webpage reference may not be answered.
A selection of Sifu Wong's answers to readers' questions can be found at
ANSWERS
---
If you wish to convert Taiji dance into Taijiquan, please click here for details
Guest Book
---

This site is the winner of the
Gold USMA Martial Arts Website Excellence Award

This page has been visited
times since February 1998.

THE TAIJIQUAN (TAI CHI CHUAN) HOME PAGE
---
---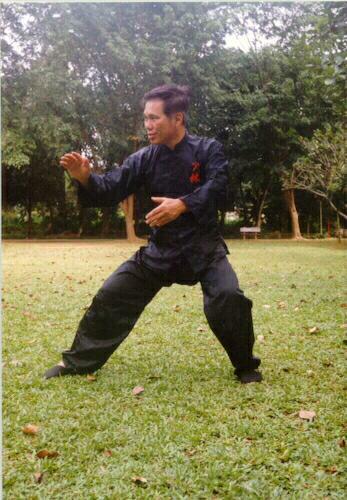 Sifu Wong demonstrating a Taijiquan technique
---
A list of topics discussed by Sifu Wong Kiew Kit can be found in the

TABLE OF CONTENT
---
Many people have written to inquire about learning from Sifu Wong Kiew Kit. Please refer to the following for details
---
---

To provide facilities for a better understanding of the combat application of Taijiquan, a new section called "COMBAT" will be presented. If you wish to know
how a particular pattern can be used in combat, or
how to get out of a difficult combat situation,
please submit your question to Sifu Wong Kiew Kit.

An illustration (in the form of a photo, line drawing, etc) showing the particular pattern or combat situation should accompany your question, but if this is not possible, please describe the pattern or situation very clearly. Mention the name of the particular pattern or situation, and from which style of kungfu or other martial arts it is taken, if you know it.

Please state your name (or pen-name), country and the name of the website you obtain this informaion. Questions without this basic requirement, or inappropriately addressed (such as "hi", "my friend" or without addressee) will not be answered.




---
As the aim of this website is to disseminate knowledge, if you like to reproduce any information given here, or to link this website to yours, please feel free to do so. It will be appreciated if you can please mention the source of the reproduced information.
---
---
Sifu Wong Kiew Kit is the author of
---
Other Websites of Sifu Wong Kiew Kit


SHAOLIN KUNGFU, CHI KUNG AND ZEN

---

This site is the winner of the TOP SITES AWARD presented to the TOP 20 kungfu websites
on the Internet. Please click on the logo if you which to view the other top sites



Wong Kiew Kit
shaolin@pd.jaring.my
Shaolin Wahnam Chi Kung and Kungfu
81 Taman Intan B/5
Sungai Petani, Kedah 08000
Malaysia
Phone 60-4-422 2353; Fax 60-4-422 7812